Description
We have a wonderful lineup of speakers for our first webinar series of 2023. Join us in learning and getting inspired. 
Dean Rees-Evans: Thursday, March 9 at 7.30pm AEDT
"The Three Principles Approach"
Dean Rees-Evans MSc has been conducting training and public speaking on the Three Principles approach to resilience and well-being since 2004. In 2011 Dean completed a research project, which exposed the infinite potential of the Three Principles within a school environment. Using the Friedman Well-being Scale as a measure, the study revealed a statistically significant increase in overall psychological well-being and happiness.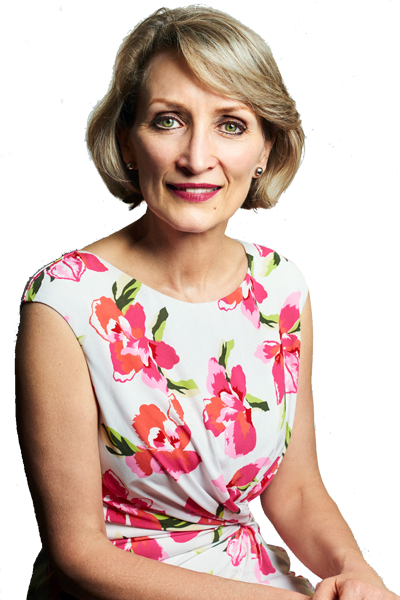 Clare Mann: WEDNESDAY, March 29 at 7.30pm AEDT
"The Emperor's Not Wearing Any Clothes! What else is hidden in plain sight?"
Clare is a psychologist, existential psychotherapist and author of numerous books and training programs.  She has worked in over 20 countries and is skilled in identifying the myths that keep us trapped in attitudes, thoughts and behaviours that limit our potential to be our best.
JOIN Clare Mann, psychologist, existential psychotherapist and communications trainer for this insightful talk.  She will share what she's discovered over the last few years through thousands of hours of client sessions of what it takes to have the conversations that matter.
Susan Gianevsky: Thursday, March 23 at 7.30pm AEDT
"How to be an organic woman living a plant-based life"
Susan holds qualifications in both education, and homeopathy and is a passionate advocate of women's health. She is a professional health educator who specialises in Mineral Therapy with over 30 years in the health industry and is the Company Health Ambassador for Martin & Pleasance.
Dr Greg Fitzgerald: Thursday, March 30 at 7.30pm AEDT
"Your Best Health Assets"
Dr Greg Fitzgerald (Allied Health) has a mission to educate the public and his patients. Greg presents widely on health topics and is regularly invited to present at the American Health Association conferences in Ohio. He has written many articles for health many publications and has produced CD's and DVD's on subjects such as osteoporosis, immunity, fasting and digestive disorders. Greg's presentations are always full of great practical advice and insights.
Giselle Cooke: Thursday, April 6 at 7.30pm AEST
"Reversing chronic allergies by correcting the gut microbiome and creating a homoedynamic immunity"
Giselle Cooke is a medically-trained wellness practitioner with over forty years' clinical experience, helping her clients to design their optimum health, to become the best version of themselves, naturally. Giselle has practised wholistic & integrative medicine since graduating in Medicine from the UNSW in 1979. After training in Functional Medicine, Traditional Chinese Medicine, western herbalism, nutrition and Ayurveda, she founded the multidisciplinary clinic, Pymble Grove Health Centre in 1989 on Sydney's Upper North Shore.
Tickets are $49 for the series ($39 for members).
You can book online or call 0432 396 701 during business hours to purchase your ticket.
All registrants will receive a recording of each presentation so you can watch and learn at whatever time suits you.
NHSA event disclaimer
The Natural Health Society of Australia (NHSA) does not make any warranty, express or implied, and specifically disclaims any legal liability or responsibility for the accuracy, completeness, or usefulness of any information presented during NHSA webinars, events and/or conferences. Speakers, and contributors to our webinars, events and/or conferences shall not be liable in any actions or proceedings arising out of the information provided through such activities. The presentations, comments and/or discussions provided do not purport to provide medical advice or opinion and attendees should not rely on the presented information for that purpose.
The views expressed by speakers or other parties (including, but not limited to, attendees and NHSA members) in NHSA webinars, events and/or conferences are those of the speaker or other party and not, necessarily, of the NHSA.
The presentation of any material or information regarding any specific opinion, product, process, or service, does not constitute or imply NHSA's endorsement or recommendation of such opinion, process, service, item or organisation. Any such material or information presented at an NHSA event, without limitation, is for informational purposes only. Any attendee wishing to obtain medical advice should consult their relevant health professional.